Contractor Tips
Milwaukee General Contractors Share Industry Proven Tips and Tricks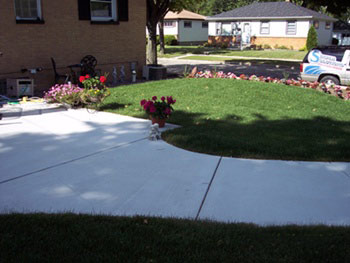 Simple Solutions' Milwaukee general contractors would like to share their extensive industry knowledge with you to help improve and maintain your home and property. We provide a wide range of services to help you tackle any project you've had your eye on. Whether you are working on deck repair, roofing, interior remodeling, or landscaping, our expert general contractors' have useful tips for you. To provide the best commercial concrete construction Milwaukee offers, our experts offer you information on how to keep your new concrete and paving project looking new. Our general contractors share vital landscaping tips to help you maintain your landscaping design, allowing you to enjoy your beautiful yard for many years to come. If you are interested in repairing or maintaining new siding or roofing installations, Simple Solutions has tips to make the process easy and enjoyable. Our professional general contractors know investing time and money in your home or business can be difficult without help from a source you can trust. At Simple Solutions, we are committed to developing an ongoing relationship with our customers and the work we have provided. We dedicate ourselves to providing customer service which goes above and beyond expectations to ensure our customers are always highly satisfied. Read our professional contractor tips below for the information you need to keep your investment beautiful and new.
Contact our Milwaukee contractors today for the wide range of services you need to complete any project.
8/23/2013
Milwaukee Concrete Construction Experts Provide Tips for a Long Lasting Driveway At Simple Solutions, our Milwaukee concrete contractors provide expert installation and repair services for sidewalks, driveways, porches, base slabs and more. Our Milwaukee concrete construction experts build abiding relationships rather than just getting the job done. We want to keep all our clients informed on concrete maintenance to ensure long lasting construction. Our Milwaukee concrete contractors advise on ...
2/15/2013
You've survived months of snow storms and freezing cold, but has your home? Now is the time for storm damage repairs and spring home improvement projects. Simple Solutions Grading and Snowplowing, LLC. is your general contractor for exterior work and Custom Creations is the interior residential contractor experts for all your spring project. 1.) Milwaukee Lawn Care April showers bring May flowers and green grass. Spring is the ideal time to seed dead and bare spots in y...